Cut
Cut various materials (Wood, Resin, Aluminum etc.) by using the round saw. Achives high precision, high rigidity and high speed. PC controlled software (Option)achives yield rate improvement and easy management of production.
Running saw
High precision, High rigidity, High speed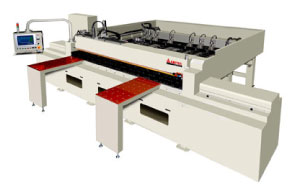 ▲RCN310-245
Cross cut saw
Suitable for long-length panel and frame material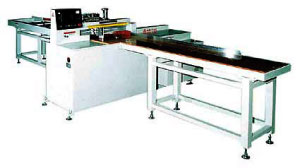 ▲CR60PA
RCVH series
Wood, Resin, Styrofoam panel
※Wide width is available
Other
Wa can create your ideal production line.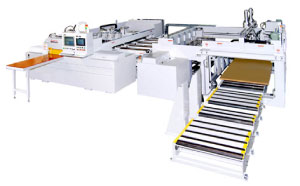 ▲L type line
Option
AMITEC layout software achives yield rate improvement and management support of production.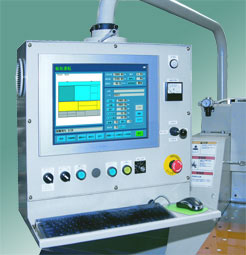 ▲Automatic layout software(Management system)