President's Message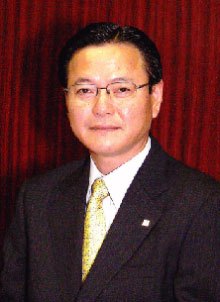 From the company foundation in 1949, we, AMITEC Corporation, have been developing various industrial machinery based on woodworking machinery, and greatly contributing to the growth of these industries and their related industries.
Over half a century company history, we committed to create high value added technology and utilize them into any machining and processing requirements of woodworking industries as well as metalworking industries.
In recent years, manufacturing industries changed themselves in response to concerns that are cried out loud on a global scale, such as running out of natural resources, enviromental issues, labor enviromental problems and restructuring of production system in order to respond to the growing diversity of product requirements.
With fully understanding these strong requirements such as importance of saving resources, saving energies and enviromental preservation, we are committed to develop industrial machinery that is complying for the new era of enviromental-friendly technology to human being and the earth. Under the slogan of "state-of-the art Technology through Sincerity", AMITEC puts our commitment of "deliver the best quality in order to obtain customer's confidence and satisfaction" as ISO Quality Policy. Also, through constant efforts and communication, we would like to build more rigid and stronger relationship with our valued customers.
We appreciate if your support and patronage to AMITEC continues from the past to the future.
Tadahiko Matsui President