Shave
Vertical cutter method is born from the pursuit of low noise. By changing the cutter, you can get beautiful skin on various materials, like carbide material, north/south sea timber, conifer & resin etc.. Knot can be processed with less chipping, not rough finish on interlocked grain. Suitable for thickness control of laminated wood, core material, MDF etc.. We can also suggest you super finishing planer and slicer, too.
Lengthwise slicer VTS25 (thick slice type)
Lengthwise slicer  VTS25 (thick slice type)
■Features
・High quality plate is available by slicing along the grain.
Also, it can be used without care for the flitch length, since it detects flitch both ends automatically.
・Roll is installed on the working table for reducing frictional resistance.
Wetting roll on the front/back support table, also.
・Thick special stainless plate is used for the work table, so that the plane accuracy for venner slicing has been increased.
・Feeding speed is configurable between 30-80m/min by the inverter control.
Available to slice thin to thick by changing the speed.
■Use/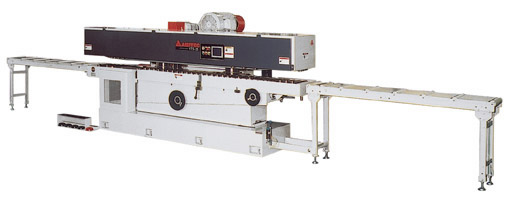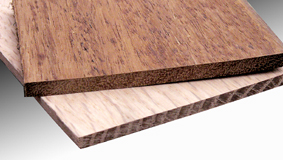 Make high quality plate from thin to thick
■Specification

VTS25(thick slice type)

Max. workable size ( W x t)

250x250mm

300mm

13mm/depends on material
(Max. workable thickness depends on the material and boiling)

Feeding speed  (inverter speed available)

30~80m/min

900mm

80°